The bill that would ban TikTok in the US receives the approval of the Foreign Affairs Committee of the US House of Representatives.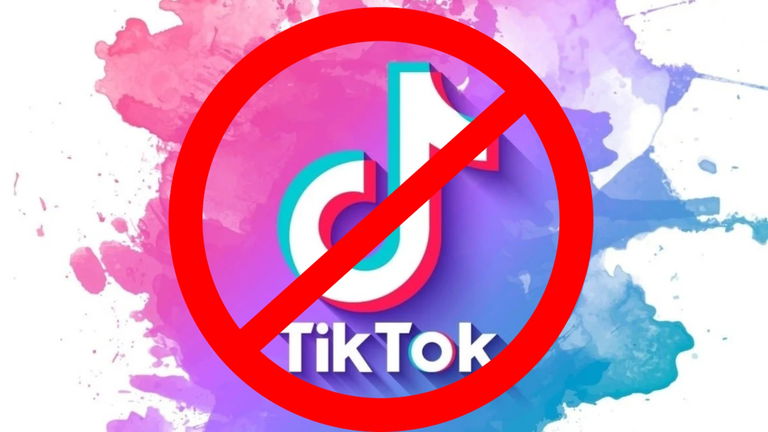 Tik Tok is one of the most popular social networks today, but also one of the most controversial due to the different information that suggests that the app from China collects a large amount of personal data from its subscriberssomething that begins to concern the governments of some countries and the one most involved in this fight is, how could it be otherwise, USA.
In this sense, a recent report by CNBC reveals that the bill to ban the use of TikTok in the United States is getting closer to being approved.
TikTok could have its days numbered in the United States
Just yesterday, the US House Committee on Foreign Affairs voted to pass legislation that would give President Joe Biden the necessary authority to ban TikTok in the American country.
In this regard, Michael McCaul, the chairman of said Committee said the following:
"Everyone knows what TikTok is. It's too dangerous to be on our phones as members of Congress. In my judgment, it's too dangerous to be on our children's phones. That's the whole point of this bill."
This bill, which is known as the McCaul Data Act, was passed by the US House of Representatives Committee on Foreign Affairs with a result of 24 votes in favor and 16 votes against. This was a highly polarized vote as the 24 votes in favor came from representatives of the Republican party in the House and the 16 votes against the members of the democratic party.
But before being finally approved, this legislation still has a long way to go, since it has yet to be voted on in the senate and would ultimately have to be approved by President Biden. In the event that Biden decides to veto it, it can be revoked with a two-thirds vote of the members of the House and Senate.
After knowing this information, a TikTok spokesperson made his company's position clear on this issue:
"An American ban on TikTok is a ban on exporting American culture and values ​​to the more than 1 billion people who use our service around the world. We are disappointed to see this hasty legislation moving forward, despite its considerable impact. Negative on the free speech rights of millions of Americans who use and love TikTok."
Obviously, in the event that the White House finally bans the use of TikTok in the United States, this would benefit the great rivals of ByteDance's social network: Snapchat, Facebook and Youtube.


Source link

andro4all.com