The fact that your mobile is not updated to the latest version of Android does not mean that you have to change it. This is what you can do.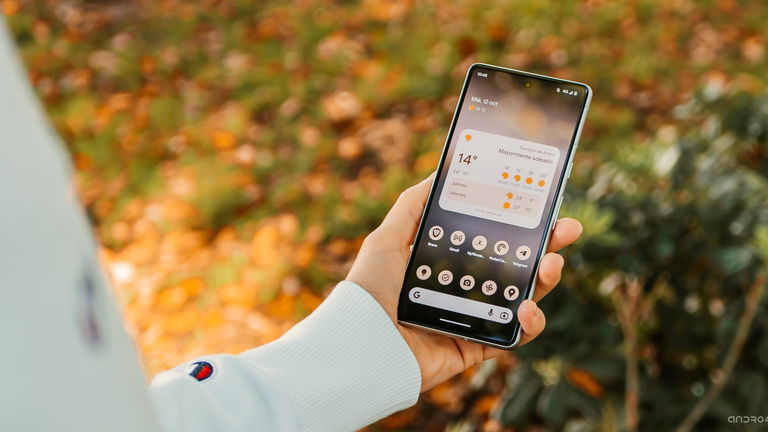 When buying a mobile, know the brand's policy regarding operating system updates refers to is an important aspect to look at. In the end, it will depend on it if your new smartphone will stay up-to-date and up-to-date for years, or if it will be left to fend for itself shortly after being launched on the market.
But, What really happens when your Android phone stops receiving system updates? Many users are concerned about the decision of the manufacturers of their smartphones to don't update them to the latest version of androidbut the reality is that this could not be such a serious situation as it might seem at first.
My mobile will no longer receive updates. And now that?
Generally, manufacturers of Android smartphones guarantee support for between two and four years for your devices, depending on the range to which they belong (the high end mobile tend to stay up-to-date for a longer time). During the support period, devices receive operating system updatesmore or less once a year.
These updates coincide with the arrival of new android versionsthat introduce design changes, performance improvements, bug fixes and other news. Some brands also take advantage of the arrival of each new version of Android to release new versions of their corresponding customization layers, as is the case of MIUI on Xiaomi, OneUI on Samsung, OxygenOS on OnePlus, ColorOS on OPPO, etc. And sometimes we even see brands that decide to update the version of the customization layer, without updating the version of Android.
When a smartphone stops receiving system updates, your android version no longer changes. That is to say: if a mobile reaches the end of its support period with android 13that will be the last officially supported version of the operating system, and no new updates will arrive that change the version of the system. There may be new updates, but none of them will be based on a newer version of the operating system.
Therefore, said device will no longer include the improvements implemented by Google in your operating system.
Security updates are the key
But a mobile that no longer receives new versions of Android, can continue to receive security updates. In fact, we often see how some manufacturers send security patches to old devices. These types of updates are guaranteed by manufacturers for several years (up to five in the case of some), and are much more important than system updates.
Well, while operating system updates are limited to introducing functional and cosmetic changessecurity updates fix vulnerabilities present in the operating systemthat can be exploited by cybercriminals to carry out attacks with which to steal sensitive data from users or endanger devices through threats of different types.
That is why, while it is important to choose a smartphone with as long a support period as possible, it is even more important to consider the background of the brand when releasing security updates. It is not the same to buy a mobile than will receive security patches for five yearsand that, therefore, it will be much longer protected against attacks; You have to buy one that will only receive patches for two years, and less frequently than the other.
You can continue using a mobile that no longer receives updates
At this point, it should have been clear what happens when a smartphone stops receiving Android updates, and why security updates they are more important. However, there are other reasons why You shouldn't be so worried about continuing to use a mobile you will no longer receive new versions of the operating system.
And it is that Google is aware of the fragmentation problem present in the Android panorama since its inception, and has devised several plans with which to try mitigate the consequences from manufacturers passport who do not want to keep their phones updated.
One of the initiatives that has had the greatest impact in this regard is Main line of the project. Announced alongside Android 9 Pie, this project was intended to "modularize" the operating systemso that it was possible update parts of the operating system using the underlying platform of the Google Play Store, instead of having to rely on OTA updates released by manufacturers.
At first, there were few system modules that Google could update in this way. With each new version of Android, more and more components of the system have been detached, so that they can be updated by Google without depending on the manufacturer and its update roadmap. It is the case of elements like the emojis supported by the operating system, the stack in charge of managing Bluetooth or Wi-Fi and more. The full list of modules is available on the official website for Android developers.
In addition to the above, unlike what happens on other platforms such as iOS, Google has the ability to bring new features and tools to Android devices from any manufacturer without having to rely on system updatesthanks to Google Play Services.
From the core of Google Play services hang many operating system featuresand Google has the ability to update services or add new ones without depending on smartphone manufacturers. so, can bring new Android features to all users even if your devices remain rooted on previous versions of Android. Some examples are Near Share, the alternative to Google's AirDrop that for a short time it has been available to any user with an Android device with a version equal to or greater than Android 6; or the Android 13's new image picker available on older devices thanks to a simple update from Google Play services.
This does not mean that operating system updates have ceased to make sense, far from it. There are system components that cannot yet be updated through the Google Play Store or Google Play Services, and some changes carried out by Google are so substantial that they require a api jump of the system. However, in many cases, most users do not "need" to have the most recent version of the operating system to continue to obtain a satisfactory experience with their devices, and it is more a matter of convenience and wanting to be up to date.
Ideas to give a new life to a mobile that no longer receives updates
There are ways to bring a recent version of Android to a device that is no longer updated. Even having come to the conclusion that security updates are the truly important ones, there may be those who are not willing to waste potential of your device and want to enjoy the latest system changes.
The open and flexible philosophy of Android makes make it much harder to feel stuck in the past than on other platforms. Even if you have a mobile from several years ago, with an old Android version, you can configure your software so that it resembles what the newer versions offer. As long as you have guaranteed security updates, your smartphone still has a life ahead of it.


Source link

andro4all.com