The South Korean film director Na Hong-jin is also encouraged to film a short film entirely with the Samsung Galaxy S23 Ultra, which will thus be able to boast not only of Ridley Scott and his short 'Behold'.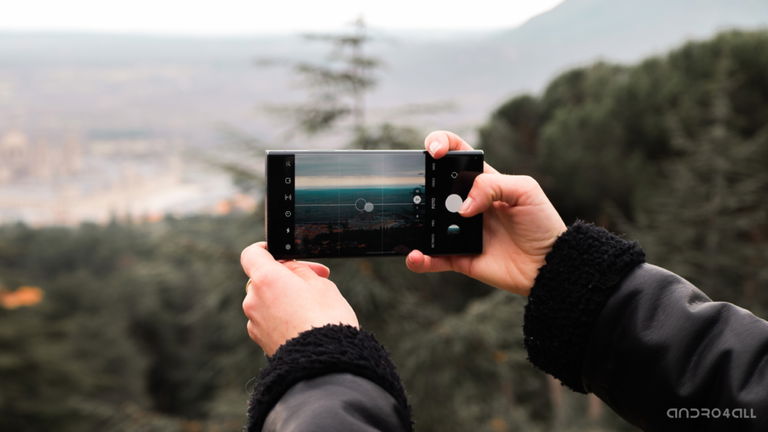 When the Samsung Galaxy S23 Ultra in early February, the South Korean giant boasted not only of having refined to the maximum his idea of ​​a flagship with android which is certainly almost unbeatable, also taking advantage of it to stick out the chest with the improvements to a photographic section which this time presented very advanced capabilities of stabilization for recording video and cinematic modes high performance.
Not surprisingly, Samsung itself confirmed that a few days later it was going to be released the first short film recorded 100% with a Samsung Galaxy S23 Ultrawhich would be directed by none other than an Academy Award winner like the famed director Sir Ridley Scott.
that first short is called 'Behold' and indeed it was released on February 7 with about 3 minutes and 50 seconds of footage, in which tells us a slightly strange storyin which a man is chased by other people until he finds a horse in his escape, an animal that he later releases to finally end up offering us a moving moral that pulls our feelings.
The second short recorded with a Galaxy S23 Ultra is action and is directed by Na Hong-jin
Now thanks to android authoritywe know who will be the second short film recorded with a Galaxy S23 Ultrain this case an action movie Directed by South Korean Na Hong-jin that it's called 'Faith'.
Obviously, as Ridley Scott had recognized at the time, additional professional cutting equipment is used to get the final results, as well as further editing also with professional software, but Samsung's flagship has put its cameras exclusively for recording all scenes.
As you will see, the short film in this case lasts 11 minutes and 40 secondsalso presenting age limits to be able to see it given its action movie nature with violent scenes:
Those responsible for Samsung have wanted to highlight the possibilities that the Galaxy S23 Ultra has, especially when it comes to capture photos and videos in poor lightingsomething that can actually be verified in quite a dark movie from beginning to end.
Some of the images and scenes are impressiveso without further ado we encourage you to see it, leaving you finally with the traditional Behind the scenes in which Na Hong-jin's team tells us the details and ins and outs to record a movie entirely with a mobile phone.


Source link

andro4all.com